PRODUCTS
You are now the location of > PRODUCTS > Axle Bearings for Railway
Axle Bearings for Railway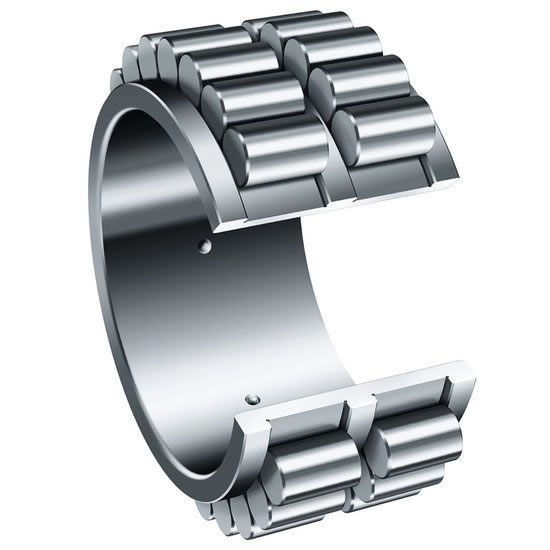 Bearings for Railway Rolling Stock

Bearings for modern railway systems must offer excellent durability and high-speed capability with minimal maintenance requirements. Incorporating years of experience and engineering know-how,Lincoln bearings limited,.consistently exceed industry expectations.
Introduction to
Axle Bearings for Railway Rolling Stock

Characteristics of Axle Bearings
Rolling stock axle bearings are subject to radial impact loads caused by rail joints, switches and sometimes wheel flats, as well as to the static and dynamic radial loads of vehicle weight. They are also liable to receive axial loads generated by lateral movement as trains run on curved rails or in a snaking motion. All of these loads together form complex combinations that act on axle bearings. Axle bearings must therefore be designed on the basis of not only dimensional requirements of the axle journal and bearing box geometry, but also these complex load conditions. Additionally, as axle bearings play a critical role in the safety of railroad operation, they are periodically disassembled for inspection. For this reason, simple and dependable procedures for disassembly, inspection and re-assembly are important design factors as well. Utilizing its vast know-how and experience, has designed manufactured and supplied a wide variety of axle bearings. Globally, while plane bearings are still widely used, rolling bearings are increasingly being selected to replace them. All types of radial roller bearings, including tapered roller bearings, spherical roller bearings and cylindrical roller bearings, have been used in rolling stock axles based on the particular merits of each type. To improve operating efficiency, bearings must offer longer inspection intervals, simplified maintenance procedures and increased integration of bearing components and adjacent parts. To meet these needs, unitized bearings with advanced sealing devices have been introduced and are now widely used in modern rolling stock.
7 No.
[1]
[2]
[3]
[4]
[5]
Page 8